Create an online store with all your company swag in one spot. With thousands of products to choose from there is no need to go anywhere else. Streamline and manage your brand, control spending and monitor shipping and logistics through our online store platform.
You can see for yourself – demo the three different types of company stores we offer below.
WHAT IS A COMPANY STORE?
It is a full, online store of products that are imprinted with your logo – you choose the products and send us your logo – we do the rest. Stores can be setup to accept credit cards, invoices, and POs to sell outside of your organization – or coupon codes and points to reward employees and customers with custom swag.
CHOOSE FROM 3 TYPES OF ONLINE COMPANY STORES
Need to set up a custom online company store for your employees?
We make it easy! We used our years of experience with promotional products to build just the right online company store platform full of features. Choose the level of service based on your needs. And don't worry If you find you need more – upgrading is easy!
Quick Setup & Launch
Collect & Manage Orders
Countdown Clock
Order Goals
Company Store Program Management
Shopping Cart & Checkout Functionality
Multiple Payment Methods
Customizable Website
Advanced Program Management
Control User Experience with Permissions
Coupon Codes & Account Balances
Advanced Spending Controls
TAKE YOUR BRAND TO THE NEXT LEVEL
Interested in a company store? Fill out the form and we will be in touch to show you available features, help select items and answer any questions you have.
COMPANY STORE PROGRAMS TO FIT ALL YOUR NEEDS
Our employee merchandise stores can be used for new employee welcome kits, trade show merchandise, maintaining brand consistency, employee rewards, client gifts and boosting company morale. Company stores are perfect for small, medium and large businesses, schools and non-profit organizations. Here are some reasons why you should consider a custom swag store.
ORDERING EFFICIENCY
One centralized location for all of your promotional products. No more scouring hundreds of sites to find the right product and collecting multiple quotes. Save time during the ordering process, simply choose your products and options – sizes, colors, product personalization, logos, and quantities – all in one easy location.
Mobile Friendly/Responsive Stores
Category and Product Options
Intuitive Shopping Cart
Email Confirmation Notifications
BRAND MANAGEMENT
You've worked hard and invested time and money into building your brand, ensure the correct product and logo will be used with every order. With logo management and virtualization technology, you can see how the final product will look.
Category & Product Permissions
Logo Permissions
Logo Management
Product Personalization
SPENDING CONTROL
Company stores are a great way to manage and control corporate spending. Easily set up permissions to control who can and cannot shop in the store as well as how they pay. With multiple payment options and approval features, you have flexibility for managing the bottom line when it comes to ordering promotional products.
Store Access & Payment Permissions
Credit Card Gateways
Custom & Advanced Payment Methods
Budgets & Manager Approvals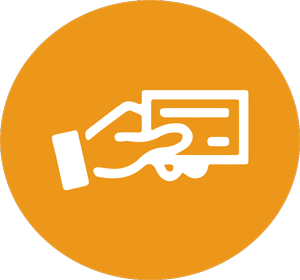 COMPANY STORE PROGRAMS
Let the store manage the details of your company's Promotional Products Program for you! Reporting and management functionality lets you easily track the bottom line and eliminate erroneous and excessive promotional product ordering.
Sales Channel Support
Uniform/Employee Programs
Safety Programs
Reward & Recognition Programs
EMPLOYEE MERCHANDISE STORE FEATURES
Simple Order Form
Store Personalization
Single Page Storefront
Shipping Charges
Sales Tax
One Payment Method
Reporting
Pop-Up Ready
Guest Checkout
User Login
Categories
Product Personalization
Weight-Based Shipping
Groups based permissions
Quantity discounts
Multiple logo selection
Advanced access controls
Order
Custom Design
ACH & points payment options
Multiple Payment Methods
Inventory management
Custom checkout & data
Account balances
Gift certificates
Shipping integrations
Store Personalization
Yes
Single Page Storefront
Yes - 20 max
Product Personalization
No
Groups based permissions
No
Multiple logo selection
No
Advanced access controls
No
ACH & points payment options
No
Multiple Payment Methods
No
Custom checkout & data
No
Store Personalization
Yes
Single Page Storefront
No
Product Personalization
Yes
Weight-Based Shipping
Yes
Groups based permissions
No
Multiple logo selection
No
Advanced access controls
No
ACH & points payment options
No
Multiple Payment Methods
No
Custom checkout & data
No
Store Personalization
Yes
Single Page Storefront
No
Product Personalization
Yes
Weight-Based Shipping
Yes
Groups based permissions
Yes
Multiple logo selection
Yes
Advanced access controls
Yes
ACH & points payment options
Yes
Multiple Payment Methods
Yes
Custom checkout & data
Yes
Shipping integrations
Yes
ONLINE COMPANY STORE FAQS
What is an online company store?
An online company store is a website built with products just for you with your logo or design.  You can give the website to your employees, clients or anyone you would like to sell your products to.
Can I assign budgets to individual users and groups?
Yes!  Our advanced platform has a robust budget system.  We allow budgets to be given to specific users or by groups.
Will I be able to track my order?
Of course!  The status of your order will update as it moves through the order process.  Once your order ships, you will receive a notification with tracking and an estimated delivery date.
What reporting options are available?
Various reporting options are available with all three of our different level stores.  From product sales to user information, there is a report for any of your needs!
Who needs an online company store?
Everyone!  Company stores are built for many different uses.  Some popular applications would be pop up stores for schools, multi-franchise corporations who are looking to gain control on budgets, hospitals, companies with remote staff.  Employee reward and incentive programs.  A company store is perfect for anyone who has products that they would like to get out to a group of people but would like the person to order and make selections on their own.
What are the advantages of an online company store?
There are some lengthy descriptions of this on the company store page…not sure if you want to link to it or summarize?  Here are the headings: Ordering efficiency, brand management & spending control.
What are some ways to use a branded company store?
Some of the most popular uses for a company store are employee incentive programs, safety and corporate rewards, employee uniform programs, and customer appreciation.
Who decides what items go in the store?
You do!  We of course are here to help the process along, but you have complete control over the items in your store.
How often can I update the store?
As often as you would like!  Your store is a work in progress and we always want to keep it current with new items.  You can add and remove as needed.  Most of our clients refresh their products seasonally.
How long will it take for my order to ship?
Stock orders ship in 24-48 hours.  If it is an item that needs to be customized it will ship in 7-10 business days.
Will authorized users have access to update the store and reporting?
For our advanced platform, admin access can be given so you can pull reporting and update products as needed.
What if I need an item not on the site?
No problem!  The site is typically used as a tool for individuals to order items with your logo one at a time.  Bulk orders are typically handled off the site.
Is the store limited to a certain number of products?
No, there is no limit to the number of products you can have listed on the site.
How can I get started with an online company store for employees?