PLACE YOUR LOGO ON A
FULL CATALOG OF PRODUCTS WITH A
COMPANY STORE
WHAT IS A COMPANY STORE?
It is a full, online store of products that are imprinted with your logo – you choose the products and send us your logo – we do the rest. Stores can be setup to accept credit cards, invoices, and POs to sell outside of your organization – or coupon codes and points to reward employees and customers with custom swag.
CHOOSE FROM 3 STORE TYPES
Quick Setup & Launch
Collect & Manage Orders
Countdown Clock
Order Goals
Company Store Program Management
Shopping Cart & Checkout Functionality
Multiple Payment Methods
Customizable Website
Advanced Program Management
Control User Experience with Permissions
Coupon Codes & Account Balances
Advanced Spending Controls
ORDERING EFFICIENCY
One centralized location for all of your promotional products. No more scouring hundreds of sites to find the right product and collecting multiple quotes. Save time during the ordering process, simply choose your products and options – sizes, colors, product personalization, logos, and quantities – all in one easy location.
Mobile Friendly/Responsive Stores
Category and Product Options
Intuitive Shopping Cart
Email Confirmation Notifications
BRAND MANAGEMENT
You've worked hard and invested time and money into building your brand, ensure the correct product and logo will be used with every order. With logo management and virtualization technology, you can see how the final product will look.
Category & Product Permissions
Logo Permissions
Logo Management
Product Personalization
SPENDING CONTROL
Company stores are a great way to manage and control corporate spending. Easily set up permissions to control who can and cannot shop in the store as well as how they pay. With multiple payment options and approval features, you have flexibility for managing the bottom line when it comes to ordering promotional products.
Store Access & Payment Permissions
Credit Card Gateways
Custom & Advanced Payment Methods
Budgets & Manager Approvals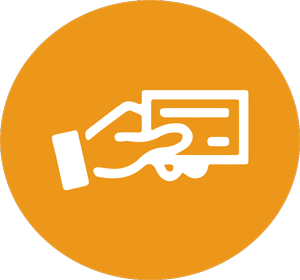 COMPANY STORE PROGRAMS
Let the store manage the details of your company's Promotional Products Program for you! Reporting and management functionality lets you easily track the bottom line and eliminate erroneous and excessive promotional product ordering.
Sales Channel Support
Uniform/Employee Programs
Safety Programs
Reward & Recognition Programs
Simple Order Form
Store Personalization
Single Page Storefront
Shipping Charges
Sales Tax
One Payment Method
Reporting
Pop-Up Ready
Guest Checkout
User Login
Categories
Product Personalization
Weight-Based Shipping
Groups based permissions
Quantity discounts
Multiple logo selection
Advanced access controls
Order
Custom Design
ACH & points payment options
Multiple Payment Methods
Inventory management
Custom checkout & data
Account balances
Gift certificates
Shipping integrations
Store Personalization
Yes
Single Page Storefront
Yes - 20 max
Product Personalization
No
Groups based permissions
No
Multiple logo selection
No
Advanced access controls
No
ACH & points payment options
No
Multiple Payment Methods
No
Custom checkout & data
No
Store Personalization
Yes
Single Page Storefront
No
Product Personalization
Yes
Weight-Based Shipping
Yes
Groups based permissions
No
Multiple logo selection
No
Advanced access controls
No
ACH & points payment options
No
Multiple Payment Methods
No
Custom checkout & data
No
Store Personalization
Yes
Single Page Storefront
No
Product Personalization
Yes
Weight-Based Shipping
Yes
Groups based permissions
Yes
Multiple logo selection
Yes
Advanced access controls
Yes
ACH & points payment options
Yes
Multiple Payment Methods
Yes
Custom checkout & data
Yes
Shipping integrations
Yes