PRODUCTS
Build your items library by choosing from our expanding product database or easily add your own.
SHIPPING & TAXES
Streamline shipping and tax calculations by including one flat shipping rate per store and a single organization tax rate to each order.
MANAGE ORDERS
Edit details, change the status, send notifications, and set reminders for each store order.
PAYMENT METHODS
Utilize customized payment methods such as Purchase Orders and Cost Codes or integrate with a credit card gateway to collect payment.
ORDER COUNTDOWN
Perfect for fundraisers or deadlines. Collect orders with a countdown or goal on your site so users know where they stand!
WHAT YOU CAN DO
Quick Set-Up & Launch
Collect & Manage Orders
Countdown Clock & Order Goals
Other Included Features
• Custom Sales Tax Rates
• Users & Groups
• Guest Checkout
• Reports
• Hosting & Security
MODERN STOREFRONT
Carry your branding to your Company Store with customizable themes and beautiful product pages for a professional store that's easy to navigate on any device.
SHOPPING CART & CHECKOUT
Set up your store with custom payment methods, custom tax rates, and shipping options to begin selling products right away!
PRODUCT & LOGO MANAGEMENT
Sell any type of product, it's easy to add your own or choose from our database. With virtual logo capabilities, shoppers will be able to choose their logo and see how it will look.
REPORT SUITE
Reporting capabilities available with custom fields. Export all information to a CSV or Excel file.
WHAT YOU CAN DO
Company Store Program Management
Shopping Cart & Checkout Functionality
Stores Built Just for the Promo Industry
Multiple Payment Methods
Other Included Features
• Shopping Cart
• Custom Payment Methods
• Payment Gateway
• Shipping
• Orders
Built to manage your most demanding Company Store requirements, an Advanced Store is perfect for those who need a modern and professional storefront loaded with powerful backend features.
ACCESS CONTROL & PERMISSION
Seamlessly control what the shopper can and cannot experience by setting user and group permissions on storefront access, categories, products, price tiers, logos, payment methods, shipping methods, and administrative access.
ADVANCED PAYMENT METHODS
Help your clients manage spending in the store with advanced payment methods such as Points, Coupons, Gift Certificates, and Account Balances.
INVENTORY MANAGEMENT
Keep track of all products in your store, including in-house and dropship products. Choose to display the actual stock or generic messaging on the storefront. Low and negative inventory notifications will alert you when it's time to restock.
ADVANCED CHECKOUT
Streamline the checkout process by choosing to hide fields that are unnecessary for the shopper to fill out, creating a one-click checkout experience.
WHAT YOU CAN DO
Advanced Program Management
Control User Experience with Permissions
Coupon Codes and Account Balances
Advanced Spending Controls
Other Included Features
• Logo Management
• Advanced Shopping Cart
• Shipping Integrations
• Custom Payment Methods
• Custom Reports
• Custom Sales Tax Rates
• Custom User Fields
• Tiered Pricing
• Permissions
• Account Balance
• Coupons
• Gift Certificates
• MOAS – Manager Order Approval
• Payment Gateway
• Points
• Custom URL
ORDERING EFFICIENCY
One centralized location for all of your promotional products. No more scouring hundreds of sites to find the right product and collecting multiple quotes. Save time during the ordering process, simply choose your products and options – sizes, colors, product personalization, logos, and quantities – all in one easy location.
Mobile Friendly/Responsive Stores
Category and Product Options
Intuitive Shopping Cart
Email Confirmation Notifications
BRAND MANAGEMENT
You've worked hard and invested time and money into building your brand, ensure the correct product and logo will be used with every order. With logo management and virtualization technology, you can see how the final product will look.
Category & Product Permissions
Logo Permissions
Logo Management
Product Personalization
SPENDING CONTROL
Company stores are a great way to manage and control corporate spending. Easily set up permissions to control who can and cannot shop in the store as well as how they pay. With multiple payment options and approval features, you have flexibility for managing the bottom line when it comes to ordering promotional products.
Store Access & Payment Permissions
Credit Card Gateways
Custom & Advanced Payment Methods
Budgets & Manager Approvals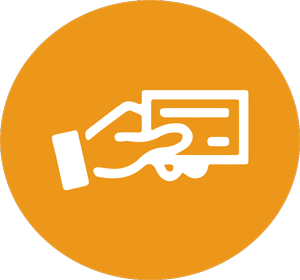 COMPANY STORE PROGRAMS
Let the store manage the details of your company's Promotional Products Program for you! Reporting and management functionality lets you easily track the bottom line and eliminate erroneous and excessive promotional product ordering.
Sales Channel Support
Uniform/Employee Programs
Safety Programs
Reward & Recognition Programs
SUBSCRIBE TO OUR NEWSLETTER!
[delipress_optin id="174″]